The Brand Sculptors.
GET TO KNOW US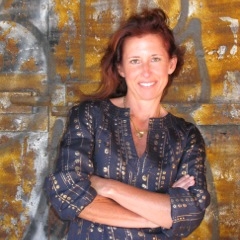 Bret Sanford
Partner, CEO
Bret is the poster child for ambidextrous thinking. A globally renowned builder of brands, she brings the unique experience of having practiced marketing from every perspective—as Creative Director, Chief Marketing Officer, Agency Leader and Educator.
Bret ran the multi-national, multi-agency team handling HSBC that created the renowned "Values" work now in the permanent collection of MoMA. While heading marketing for Smith Barney, she relaunched the brand as a vital, modern financial services player. More recently, she has been engaged by the University of Michigan School of Public Health and one of Ameriprise's largest independent practices.
Her expertise has been sought out by global brands across a broad spectrum, such as: PwC, Merrill Lynch, Meridien Hotels, The Wines of Rioja to and Charles Schwab.
She is a founding faculty member of the Masters in Branding Program at New York's School of Visual Arts, teaches at Columbia University's Strategic Communications Master's Degree program, and sits on the Entrepreneurial Sounding Board at Columbia Business School. She serves on the board of Just Food, a non-profit that helps underserved communities in the 5 boroughs create food sovereignty, thereby promoting racial equity.
Bret graduated from NYU with an MA in English Literature, from The School of Visual Arts with a BFA in Advertising. She is a 200-hour certified yoga teacher, ran her first marathon at 52 and triathlon at 54. She shares her life with her husband, 2 children, the dog, cat, and her surfboard.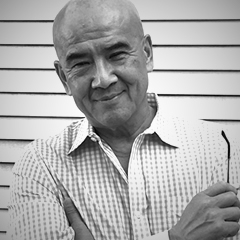 Tom Chung
Partner
Tom has drawn from his proven conceptual and strategic talents to help shape some of the most venerable brands with breakthrough, result-producing work. He has worked on brands from AT&T, US Army to NBC, from Ponds Skincare to Merrill Lynch. Recently, he has helped established Determine, Inc as a Source-to-Pay and Contract Lifecycle Management leader in the B2B SaaS space.
Classically trained as an art director and designer, Tom has held posts in advertising and direct response agencies such as NW Ayer, McCann and NBC, as well as running his own successful shop for a number of years. As Executive Creative Director for the largest multi-cultural (Asian) agency in the U.S., he handled creative assignments across 7 different languages. Fluent in both B2B and B2C communications, his deep, yet equally broad experience encompasses industries as varied as telecommunications, financial services, travel, entertainment, and education.
From blue-chip Fortune 10 firms to start-ups and non-profit groups, Tom has collaborated by contributing a unique blend of creativity, strategy and passion to build enduring relationships with the consumer.
In his spare time, Tom enjoys the details of finish carpentry and has restored a Victorian home on Long Island and is currently restoring a farmhouse in the Berkshire foothills with his wife and children.
Yes, it takes a village.
We frequently collaborate with likeminded brand builders whose expertise complements ours. Depending on the needs of the engagement, we may bring our friends to the party.
They are among the best in their areas of expertise, and we just love working with them.
We know you will too.